Description
Join us for breakfast, speakers, and community before together marching proudly as Pro-Life for the Whole Life!
Location
The Dubliner, 4 F St NW, Washington, DC
Date & Time
Friday, January 19th, 2024 9:00am-11:00am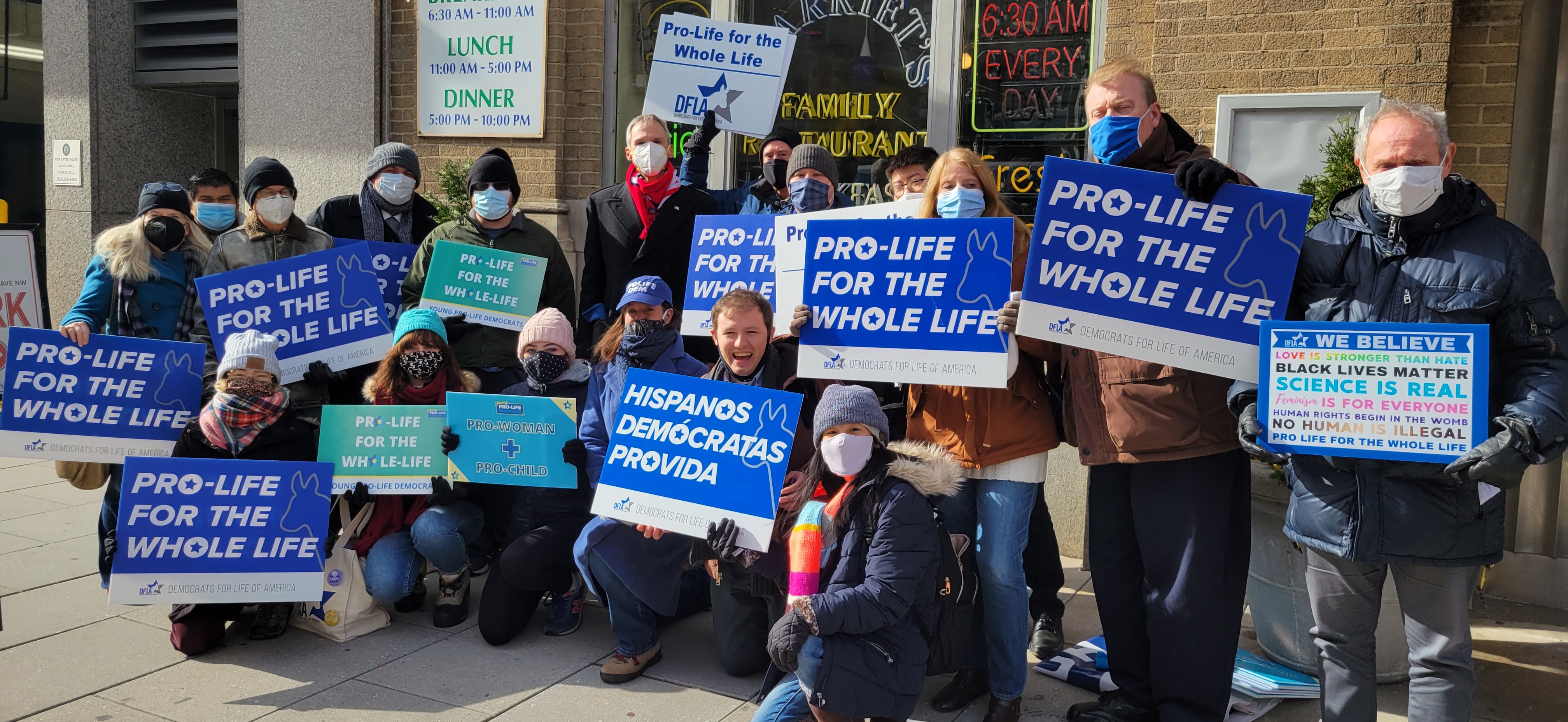 Sign up today to get the early bird discount! This sale ends Wednesday, December 20th at 12am EST.
Join us for a continental breakfast buffet at The Dubliner! A coffee and tea bar is included. Breakfast options include: seasonal fruits, yogurts, granola, and breakfast pastries.
The yogurt and fruit are gluten free. The granola and fruit are vegan.
The Dubliner has a Kid's Menu for children 12 years old and younger. The following three options each come with choice of beverage: french toast; a pancake; or bacon, egg, and toast.
The Dubliner is located on the corner of F and North Capitol Streets in Northwest DC. (Massachussets Avenue NW is a part of the same intersection.) The main entrance for the Dubliner faces north towards F Street NW. It is also possible to enter from Capitol Street NW through the lobby of the Pheonix Park Hotel.
Public Transportation Options:
The Dubliner is only two blocks away from the Union Station Metro Stop which serves the red line.
Union Station also serves as a hub for various trains (Maryland Rail Commuter Service, Virginia Railway Express, and Amtrak) and buses (Flixbus, Virginia Breeze, Greyhound, MegaBus, Washington Deluxe, BestBus, Peter Pan, Bike&Roll, and Circulator).
Union Station is also on the route for the following DC buses: 80, 96, D6, D8, X2, X8, X0. DC's Streetcar also stops at Union Station.
Google maps offers the following directions for the short walk from Union Station to The Dubliner:
Parking Options:
Union Station has a parking garage that offers all day parking for $25.00 (as well as reduced rates for stays of less than two hours). There is street parking in the area, but it is limited to a couple of hours (it would work for the duration of the breakfast, but you might get ticketed if you leave your car there to march with us).
If you are interested in sponsoring a portion of this event, please contact [email protected] for options.